Crafted cocktails are all the rage right now; more and more restaurants are offering an extensive drink menu with exotic ingredients and complex flavors. An exploration of the senses may inspire you to create your own cocktails, especially if you plan to host a New Year's Eve party at your place, but all that trial and error can get in the way of actually having fun! We have some great cocktails you should introduce to your family and friends for your New Year's Eve party, or any party! These are some of our favorite, and most interesting cocktails of 2015:
San Francisco Sangaree
4 cherries
¼ oz. simple syrup
1 ½ oz. Merlot (Try a Pearmund Merlot)
1 oz. bourbon
1 lemon slice
Muddle cherries in a cocktail shaker. Add ice, simple syrup, wine bourbon, and lemon slice. Shake and strain into a glass.
Cherry Jam
1 spoon cherry jam
1/3 oz. lemon juice
1/3 oz. vodka
3 oz. Champagne or Sparkling Wine
Combine all ingredients in a cocktail shaker filled with ice. Shake and strain into a glass.
Beauty Elixir
1 ½ oz. Gin
½ oz. strawberry puree
¼ oz. lemon juice
¼ oz. simple syrup
¼ oz. Rose sparkling wine
2 cucumber slices
Muddle cucumber in a cocktail shaker. Add ice and remaining ingredients except wine. Shake and strain into a glass. Top with sparkling wine.
Pomegranate Champagne Cocktail
1 oz. chilled pomegranate juice or chilled cranberry juice (2 tablespoons)
3 oz. chilled champagne (6 tablespoons)
1 tsp pomegranate seeds (optional)
Pour the pomegranate juice in a champagne flute. Slowly add champagne. Garnish with pomegranate seeds. Serve.
Pom-Merlot Fusion
4 oz. Merlot (The 2014 Merlot from The Winery at Bull Run works well)
2 oz. sparkling pomegranate-blueberry juice
Sugar rim
Lime slice (for garnish)
To rim glass: take a small plate and add a small amount of water. Take another plate and add a thin layer of fine sugar. Dip the rim of your glass in the water, and then roll the rim of the glass around in the sugar.  To a shaker, add ice, Merlot, sparkling pom-blueberry juice and swirl (don't shake). Strain into glass and garnish with slice of lime.
Cuba Libre
3 oz. Sweet Red (or any of your favorite Reds; this recipe is extremely flexible)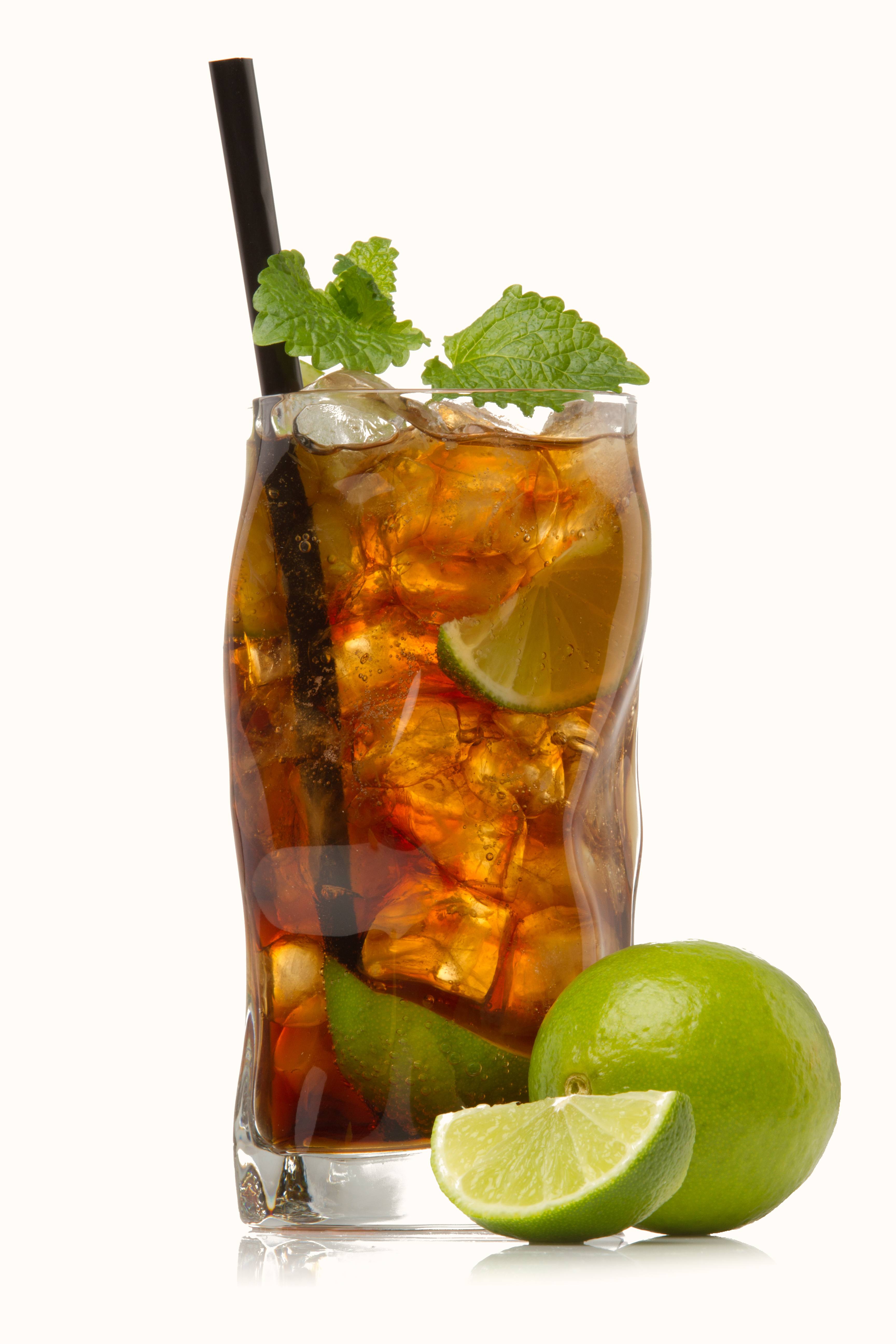 3 oz. cola (if you can get your hands on Mexican coke, it will enhance the flavor as this type of cola is made with cane sugar).
Juice from one lime half
Squeeze lime juice into bottom of the glass, add wine and stir. Add cola and garnish with a lime wedge.
Queen Charlotte
2 oz. red wine (such as the Cabernet Franc from Doukenie Winery)
1 oz. grenadine syrup
Lemon-lime soda
Pour red wine and grenadine into a glass over ice. Fill with soda, stir, and serve.
Cabernet Cobbler
4 oz. chilled Cabernet Sauvignon
1 tsp fresh lemon juice
1 tsp superfine sugar
2 oz chilled soda water
Dissolve the sugar in the lemon juice and the water in a large wine glass. Add cracked ice and pour the Cabernet Sauvignon wine. Stir gently. Garnish with an orange slice.
French Monkey
2/3 glass red wine (try the Sunset Red from Sunset Hills Winery)
1/3 Orangina orange soda
Add both to a wine glass and enjoy the French Monkey Madness!
Turk's Blood
3 oz. Champagne
2 oz. Burgundy wine
Pour into a champagne glass and serve.
https://www.vinovirginia.net/wp-content/uploads/2014/09/Greenhill4.jpg
667
1000
VinoVirginia
https://www.vinovirginia.net/wp-content/uploads/2014/02/VV_Logo_Raster_PNG1.png
VinoVirginia
2015-12-29 10:00:31
2015-12-29 15:34:36
Our Favorite Wine Cocktails of 2015